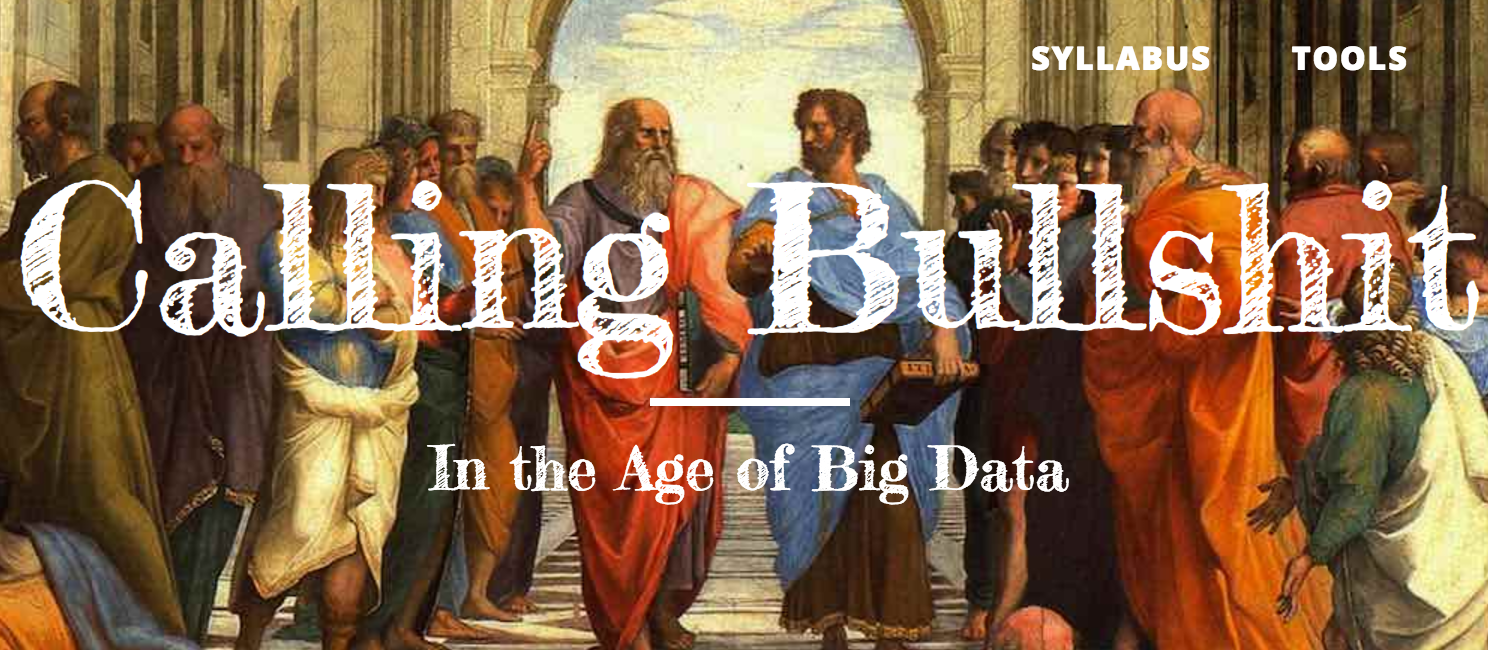 Welcome to this group for sharing teaching resources for teaching with the Calling Bullshit curriculum! 
Click "Join group" to have access to get news and announcements and to participate in the forums.
For the full Calling Bull curriculum, see callingbullshit.org. This site is a "fan" community site for instructors that allows for collaboration and adaptation of the Calling Bull curriculum to a variety of institutional contexts.